Here is Richard Burnett's 23rd annual column of the year's heroes and zeros.
ZEROS The students responsible for alleged sexual assaults at Toronto's elite all-boys St. Michael's College School, as well as school principal Greg Reeves and school president Father Jefferson Thompson, for not alerting police sooner. After the scandal broke on Nov. 16, Reeves and Thompson both resigned. Good riddance.
ZEROS The four 15-year-old Maryland football players at Damascus High School charged with rape for sexually assaulting four teammates with a broom during an Oct. 31 hazing incident.
ZERO McGill University, who renowned Montreal author Will Aitken – in an Oct. 29 open letter in the McGill Tribune – accuses of homophobia in the 1970s when, "as a queer man writing a thesis about the queer Anglo-American writer Christopher Isherwood, I identified as queer in the preface to the thesis. This set off a year-long battle, during which the English department was fully committed to failing my thesis for that very reason. They only backed down after I hired a lawyer and with the help of many friends made their bigoted behavior an issue in the media. I did finally receive my MA—I believe it was the first openly queer thesis written in Canada (but would certainly welcome evidence to the contrary). I never received an apology from the McGill English department or from the university itself."
HERO Alberta's Ministry of Education, for instructing 28 privately-run schools to comply with legislation permitting gay-straight alliances – or risk having their funding pulled in 2019.
ZERO Kansas high school teacher Justin Adrian, busted for hooking up with an 18-year-old student in a classroom during school hours. They met on Grindr.
ZERO Grindr, who, Buzzfeed reported on April 2, shared the HIV status and location data of their users to third parties. Following publication of Buzzfeed's exposé, Grindr said it would stop sharing this information.
ZERO Malaysia's Sharia High Court, which sentenced two lesbians to a public caning in September.
ZERO Dar es Salaam governor Paul Makonda, for creating a 17-member squad to round up and arrest LGBTQ Tanzanians in an anti-gay crackdown.
HEROES The 1,000 LGBTQ activists who gathered at Taksim Square in Istanbul for that city's fourth annual Pride march on July 1, defying an official ban by Turkish authorities, and dodging police tear gas and rubber bullets.
HEROES The brave 120 marchers who took part in first Pride parade in Bridgetown, capital of Barbados, on July 22. First-ever Pride marches were also held in Guyana on June 2, Swaziland on June 30, and in the Kakuma Refugee Camp in Kenya on June 16. Some 180 LGBTQ refugees attended Pride in Kakuma, the third-largest refugee camp in the world, filled with 185,000 refugees.
HERO Cher, for attending the 40th annual Sydney Mardi Gras parade on March 3. Cher marched with a contingent of Cher drag queens!
HERO The High Court in Trinidad and Tobago, which on April 12 ruled sex between same-sex adults is legal.
HERO India's Supreme Court, for overturning a 157-year-old British colonial-era law criminalizing gay sex, in a historic Sept. 6 ruling.
HERO Bermuda's Supreme Court which on June 5 overturned that country's ban on same-sex marriage. The government has appealed the ruling.
ZERO Fashion brand Diesel for selling a bomber jacket covered with the word 'faggot.'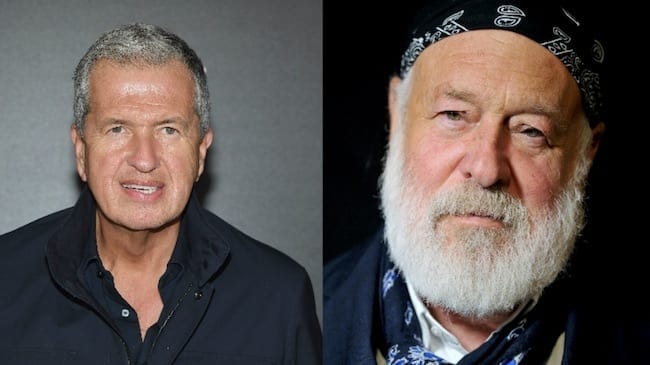 ZEROES Photographers Bruce Weber and Mario Testino, whom The New York Times reported on Jan. 13 have been accused by several male models of unwanted advances and coercion.
ZERO Bryan Deneumostier of South Florida, who on Sept. 20 plead guilty in Miami federal court to blindfolding straight men and luring them into making gay porn. The blow-job videos were uploaded to the now-defunct website StraightBoyz. On Dec. 3, Deneumostier was sentenced to three years in federal prison.
HERO Federal Court Justice Martine St-Louis, who on June 18 approved a historic deal to compensate LGBTQ members of the Canadian military and other agencies who were investigated and fired because of their sexual orientation. The final settlement could add up to $110 million in total compensation.
HEROES LGBTQ armed services veterans, honoured in the Montreal Remembrance Day ceremony for the very first time. Martine Roy, dishonourably discharged in 1985 because of her sexual orientation, laid the first-ever wreath for LGBTQ military members.
HERO Canadian author Ivan Coyote, appointed the 2018-19 Writer-in-Residence at Simon Fraser University.
HERO Canadian author and professor Ken Moffatt, appointed 2018 Jack Layton Chair of Social Justice at Ryerson University.
HEROES The new wave of out and proud pop stars, such as Troye Sivan, Olly Alexander, Hayley Kiyoko, Janelle Monae and Brendon Urie.
HERO Kenyan High Court Justice Wildrida Okwany, for temporarily lifting the ban on Kenyan lesbian-themed feature film Rafiki, so it would be eligible to be entered for a foreign-language Oscar.
HERO Montreal filmmaker Arshad Khan, who took his multiple-award-winning film Abu to film festivals around the world.
HERO Montreal musician and Fugues coverboy Socalled (a.k.a. Josh Dolgin), whose art-house porn film The Housesitter – featuring porn stars River Wilson and Valentin Braun – premiered on Sept. 27 at Cinéma L'Amour during Pop Montreal.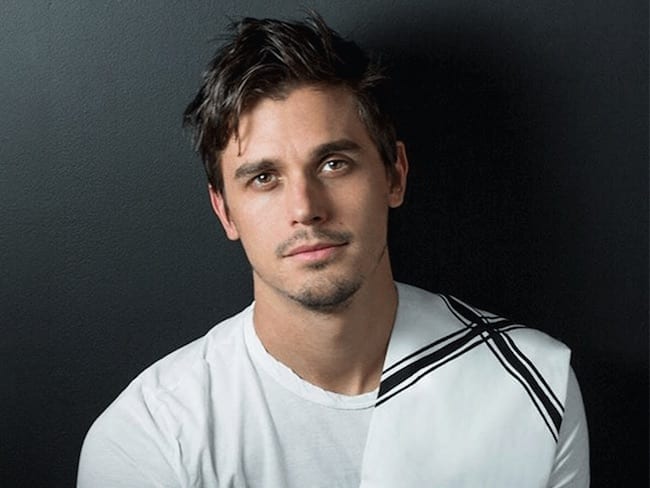 HERO Montrealer Antoni Porowski, co-star of the Netflix reality series Queer Eye, who marched at Montréal Pride alongside Prime Minister Justin Trudeau.
HEROES The New York Yankees, who announced an LGBTQ scholarship program to commemorate the 50th anniversary of the Stonewall Riots in 2019; and the Boston Red Sox, who pledged $200,000 to support its neighbourhood LGBTQ health centre, Fenway Health.
HERO Retired Montréal Canadiens hockey player Georges Laracque, who won a Montréal Pride drag competition on Aug 10, and donated his $1,000 prize back to the non-profit festival.
HEROES The Montréal Canadiens, for wearing "Le hockey est pour tout le monde" jerseys before auctioning them off in February, to benefit GRIS-Montréal and You Can Play.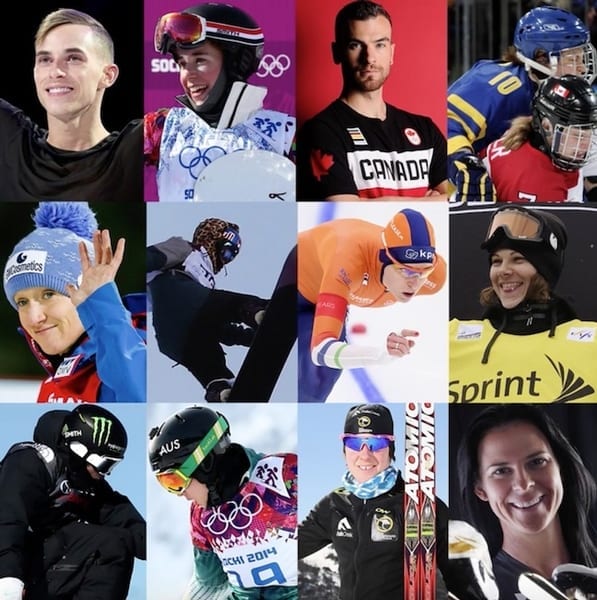 HEROES The 14 out LGBTQ athletes at the PyeongChang 2018 Olympic Winter Games, which hosted 3,000 athletes from around the world. Montreal figure skater Eric Radford became the first-ever publicly out gay man to win a gold medal at the Winter Olympics, and Dutch speed skater Ireen Wüst won her 11th Olympic medal, the most of any LGBTQ athlete.
ZEROES Delegates at the Ontario Progressive Conservative party convention in November, who passed a transphobic resolution denying gender identity and voted to debate the resolution at next year's party gathering. Ontario Premier Doug Ford says he won't allow the proposed gender identity policy to move any further.
HERO British Columbia, which became the first province in Western Canada to provide lower transgender surgery.
ZERO Sailors Sauna in London, England, which on Oct. 29 kicked out a trans man for not having male genitalia, despite showing identification confirming his male gender.
ZEROES Heather Barron and her boyfriend Kareem Leiva, accused of torturing and murdering Barron's 10-year-old son Anthony Avalos on June 21, after Anthony reportedly came out as gay. May Barron and Leiva rot in hell.
ZEROES The thugs who attacked Montrealer Nidal Chawqui outside Complexe Sky nightclub in the Village on Nov. 3. Hats off to Chawqui for bravely going public with his story.
ZEROES Montreal police, who treated legendary Montreal trans performer Atif Siddiqi (a.k.a. Tranie Tronic) dismissively after Siddiqi (who prefers the pronoun "they") reported they were sexually assaulted and robbed in March. Hats off to Atif for bravely going public with their story.
ZERO RuPaul's Drag Race season 6 winner Bianca Del Rio, who took her rape jokes a little too far while making fun of season 10 queens when Del Rio hosted the Drag Superstars concert at Montréal Pride on Aug. 16.
HERO Alan Cumming, the first openly-gay actor to play the lead – and a gay one, at that – in a network television detective drama, Instinct, which premiered on CBS on March 18.
HERO Vancouver trans actress Cassandra James, cast as the first transgender character, Dr. Terry Randolph, in the ABC daytime soap opera General Hospital.
HERO Toronto's trailblazing Buddies in Bad Times Theatre, which turns 40 during their current 2018-2019 season, and a hero despite their unfortunate estrangement with Buddies co-founder and former artistic director Sky Gilbert, following the cancellation of the Nov. 19 reading of Gilbert's 1986 play Drag Queens In Outer Space, after Gilbert published a poem entitled I'm Afraid Of 'Woke People' on his website on Nov. 10. The poem was addressed to trans author Vivek Shraya in response to her recently published book I'm Afraid Of Men.
ZEROES The London District Catholic School Board and the Thames Valley District School Board in Ontario, who withdrew their financial support for the Grand Theatre's High School Project which presented Prom Queen: The Musical, based on the true story of gay Oshawa teenager Marc Hall's 2002 fight with the Durham Catholic School Board to bring his boyfriend to the prom. A crowdfunding campaign enabled the musical to run at the Grand Theatre from Sept. 18 to 29. The critically-hailed musical originally premiered at The Segal Centre for Performing Arts in Montreal in 2016.
HEROES The good folks at theatre icon Andrew Lloyd Webber's The Other Palace theatre in London, England, which presented a July 2 musical workshop of Prom Queen: The Musical ahead of a planned Broadway run. For good measure, Webber himself was in attendance.
HEROES Blue Metropolis Literary Festival and Montreal author Christopher DiRaddo, who created the new LGBTQ literary Violet Prize, which awarded its inaugural juried $5,000 prize to acclaimed author Nicole Brossard.
ZEROES US President Donald Trump and Pope Francis. Enough said.
ZERO London Pride in the UK, for failing to remove some 10 anti-trans female protestors who pushed their way to the front of the July 7 parade, waving such signs as "Transactivists erase lesbians." Instead, organizers let the transphobic campaigners lead the parade.
ZERO RuPaul, who ignited a firestorm in March after telling The Guardian that he would "probably not" allow a trans woman who had undergone gender-confirmation surgery to compete on RuPaul's Drag Race. RuPaul later apologized.
HERO Angela Ponce, the trans woman who won Miss Universe Spain on June 29. Ponce will represent Spain at the worldwide Miss Universe in Thailand on Dec. 16. Ponce is the first trans contestant to compete in Miss Universe which scrapped its ban on trans contestants six years ago following legal action from Jenna Talackova, a trans woman initially barred from Canada's Miss Universe pageant in 2012.
HERO Filmmaker Joshua Ferguson, who successfully petitioned the Ontario government to issue its first non-binary birth certificate on May 7, when he had the document changed from "male" to "non-binary." People can now choose between "M" for male, "F" for female and "X" for non-binary, or opt not to display a sex designation on the birth certificate at all. Gender-neutral birth certificates are also available in Newfoundland and Labrador and in the Northwest Territories.
HERO Black Lightning, the Black lesbian superhero TV series, based on the DC Comics character, which premiered on the CW on Jan. 16.
ZERO Toronto police and their police chief Mark Saunders, accused by many LGBTQ activists of mishandling missing persons investigations and community fears there was a serial killer in their city, before the arrest of alleged serial killer Bruce McArthur on Jan. 18.
HERO Pride Toronto, for announcing that Toronto police can march in their 2019 parade. In a Dec. 1 op-ed in Now magazine, Pride executive director Olivia Nuamah wrote, "Pride's strategy has never, ever been isolation. It has been tireless and continuous negotiation."
HERO New South Wales, the first state to introduce its groundbreaking government-funded trial for PrEP which is credited for the lowest HIV rates in NSW in 33 years.
HERO British Columbia, which agreed to supply PrEP for free beginning on Jan. 1. More than 2,000 individuals were prescribed PrEP in BC between Jan. 1 and July 1.
HERO Emma Gonzalez, the bisexual Latinx teen for who survived the February 2018 Stoneman Douglas High School shooting in Parkland, Florida, to become a prominent gun-control advocate.
HERO Angelica Lozano Correa, who on March 11 became Colombia's first-ever openly LGBTQ person elected to that country's Senate.
HERO My mother Liliane Laventure Burnett, who as "Marraine" saved the historic first-ever Pride Inter-Iles de l'Océan Indien held in Mauritius, the country of her birth. Affectionately known as "Diamond Lil," my Mom is the daughter of legendary Mauritius politician Felix Laventure. "If you were not here, the authorities would have shut us down," CAEC organizer Pauline Verner told Diamond Lil who played a key role – alongside Pride organizers, their lawyers, and French politician and festival "Parrain" Jean Luc Romero – in fighting back when more than 100 death threats from religious extremists in Mauritius nearly derailed the Pride celebrations on June 2. Thanks to her efforts, a national public dialogue about LGBTQ civil rights and justice was launched in that conservative island nation.
HEROES The record number of out LGBTQ political candidates who ran in the Quebec provincial election, including Manon Massé, Louis Charron, Jennifer Drouin, Michelle Blanc, Youri Chassin, Julien Provencher-Proulx, Benoît Racette, Carol-Ann Kack, Élisabeth Germain, Florent Tanlet, Jason Mossa, Hélène Dubé, Marie-Joseph Pigeon, Nicolas Chatel-Launay, Philippe Jetten-Vigeant, Céline Pereira, Simon Charron, Simon Tremblay-Pepin, William Lepage, Mona Belleau, Vincent J.Carbonneau, Élisabeth Grégoire, Caroline Bergevin, Valérie Delage, Annabelle Desrochers, Juan Vazquez, Yan-Dominic Couture, Émilie Paiement, Sylvain Dodier, Jonathan Fraser Gagnon, Chantal Rouleau, Olivier Gignac, Sylvain Gaudreault and Roger Duguay.
HEROES For coming out in 2018: CWHL Toronto Furies trans hockey player Jessica Platt, WTA pro tennis player Alison Van Uytvanck, Spanish swimmer Carlos Peralta, Minnesota United pro soccer player Collin Martin and NCAA Champion swimmer Abrahm DeVine; actors Joey Pollari and Keiynan Lonsdale (both from the movie Love, Simon), Cory Michael Smith (Gotham), Amandla Stenberg (The Hunger Games), Jake Choi (ABC sitcom Single Parents), Jake Borelli (Grey's Anatomy), Garrett Clayton (the Disney Channel star who portrayed porn star Brent Corrigan in King Cobra), and Burmese actor Okkar Min Maung; Pulitzer Prize-winning #MeToo journalist Ronan Farrow, MJ's daughter Paris Jackson, and bisexual pop singers Jason Mraz, Daya and former American Idol contestant Terrence Stone; Panic! At the Disco frontman Brendon Urie, former NFL Dallas Cowboy Jeff Rohrer and American ice dancer Karina Manta.
HEROES Canadian writer Bill Whitehead, AIDS activist and amfAR co-founder Mathilde Krim, artist Robert Indiana, 1960s Mattachine Society activist Dick Leitsch, David Bowie and Kate Bush's dance tutor Lindsay Kemp, Falcon Studios porn star Dave Slick, lynched Greek gay activist Zak Kostopoulos, legendary Montreal journalist and trailblazing LGBTQ and AIDS activist David Shannon, actors John Mahoney (Frasier) and David Ogden Stiers (MASH), pioneering stand-up comic Bob Smith, 1950s matinee idol Tab Hunter, who all passed away in 2018, and Jacques Pétrin, humanist and local gay militant. RIP.